By Scott Sherman
NOAA updated its NOAA ENC Direct to GIS website with a more modern viewer and the latest Esri GIS tools, removing the requirement for older software. The viewer retains the familiar, easy-to-use interface and tools, now with a modern user interface.
Since 2003, ENC Direct to GIS has served the maritime community as well as software developers, hydrodynamic modelers, storm surge analysts, and urban planners by providing GIS downloads of NOAA's suite of electronic navigational charts (NOAA ENC®) charts to a GIS format. Over the years, it has been tweaked slightly from customer requirements, but overall, it has stayed fairly consistent with the original design.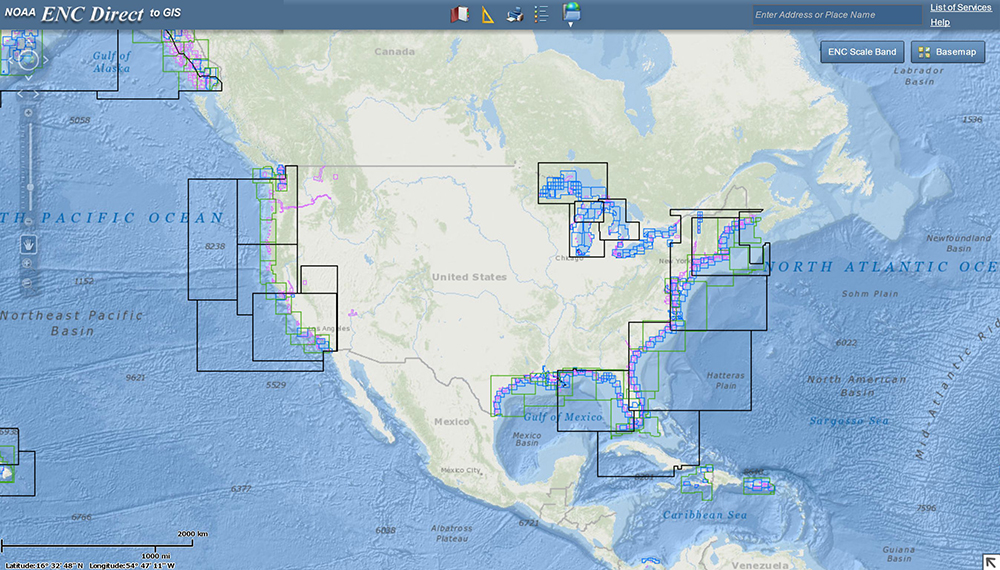 Starting in October of 2019, a project team was assembled to upgrade ENC Direct to GIS with the latest web technologies and remove it's dependency on outdated software. The update was made available on April 1, 2020.