There is a risk factor when navigating in and out of our nation's busiest ports, particularly at the helm of some of the world's largest deep draft vessels. Mariners rely on tide and water level information, wind and weather data, but perhaps most importantly, they rely on electronic navigational charts and the quality of depth measurements that comprise them. Recently, NOAA's Office of Coast Survey certified the U.S. Army Corps of Engineers (USACE) hydrographic surveys for the Pinole Shoal Channel in San Francisco Bay — a critical waterway for bulk carriers and tankers to reach the ports of Sacramento, Stockton, Martinez, and Benicia — the highest possible data quality rating, Category Zone of Confidence (CATZOC) A1, for two years. This is the first USACE federally-maintained channel to receive the highest-level certification. NOAA anticipates the increased CATZOC rating will dramatically increase shipping efficiency.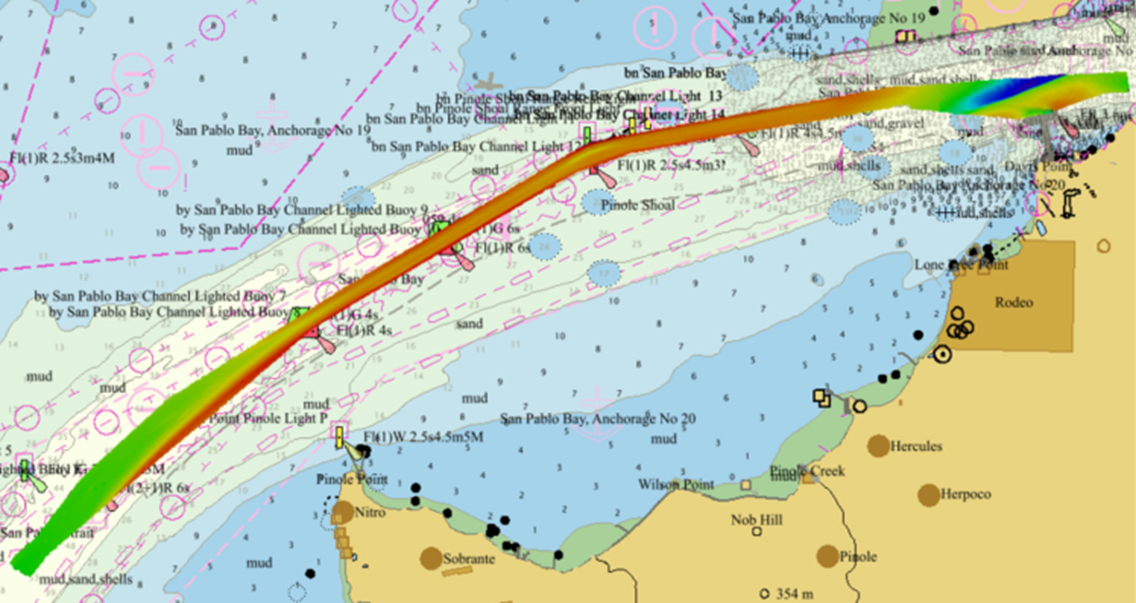 "It is our top priority to deliver the most up-to-date navigation data available to mariners and ensure that ports have the highest confidence in our charts," said Rear Adm. Shepard Smith, director of NOAA's Office of Coast Survey. "Our close partnership with the Army Corps of Engineers and our commitment to conduct frequent surveys in and around our nation's busiest ports will enable us to provide sophisticated navigational products to the maritime sector."
NOAA electronic navigational charts (NOAA ENC®) convey a data quality indication to the mariner known as a CATZOC rating, which indicates whether data meets a minimum set of criteria for position, depth accuracy, feature detection, and seafloor coverage. The quality designation ranges from A1 to D, based on survey accuracy specifications that were met during the time of survey. The CATZOC helps mariners make risk assessments as they navigate through various charted locations. In ports where a commercial vessel's draft is constrained, the CATZOC rating has an impact on how deep a vessel can be loaded and how much product can be carried in and out of the port.
A CATZOC A1 rating means the seafloor has been mapped with a high level of accuracy and all hazards have been found, therefore, a vessel can operate with smaller under keel clearance (i.e. the vessel's hull can operate closer to the seafloor). Conversely, a CATZOC B rating, means the seafloor was mapped to a lower level of accuracy and small hazards may still exist, therefore, a larger vessel must operate with a larger under keel clearance (i.e. the vessel's hull will be higher off the seafloor). Insurance and shipping companies use CATZOC ratings to determine the amount of under keel clearance that vessels need in order to reduce the risk of grounding.
"USACE seeks to make all bathymetric data collected for channel maintenance and construction available to NOAA in a consistent format and timely manner. The USACE eHydro Program is meeting these goals, and hopefully enables better CATZOC ratings," said Thomas Smith, chief of operations and regulatory function, U.S. Army Corps of Engineers.
In August 2018, the San Francisco Bay Harbor Safety Committee's Dredge Issues Working Group requested that NOAA work with USACE to improve the CATZOC in Pinole Shoal Channel. In this request, the working group described the impact of the CATZOC rating. A CATZOC B rating requires an additional five percent under keel clearance, when compared to a CATZOC A1 rating. This five percent increase on a tanker with a 10 meter draft, is 5,000 metric tons of product, worth almost $2 million. At almost 200 transits per year, the change in CATZOC rating can have an economic impact of almost $400 million in this channel.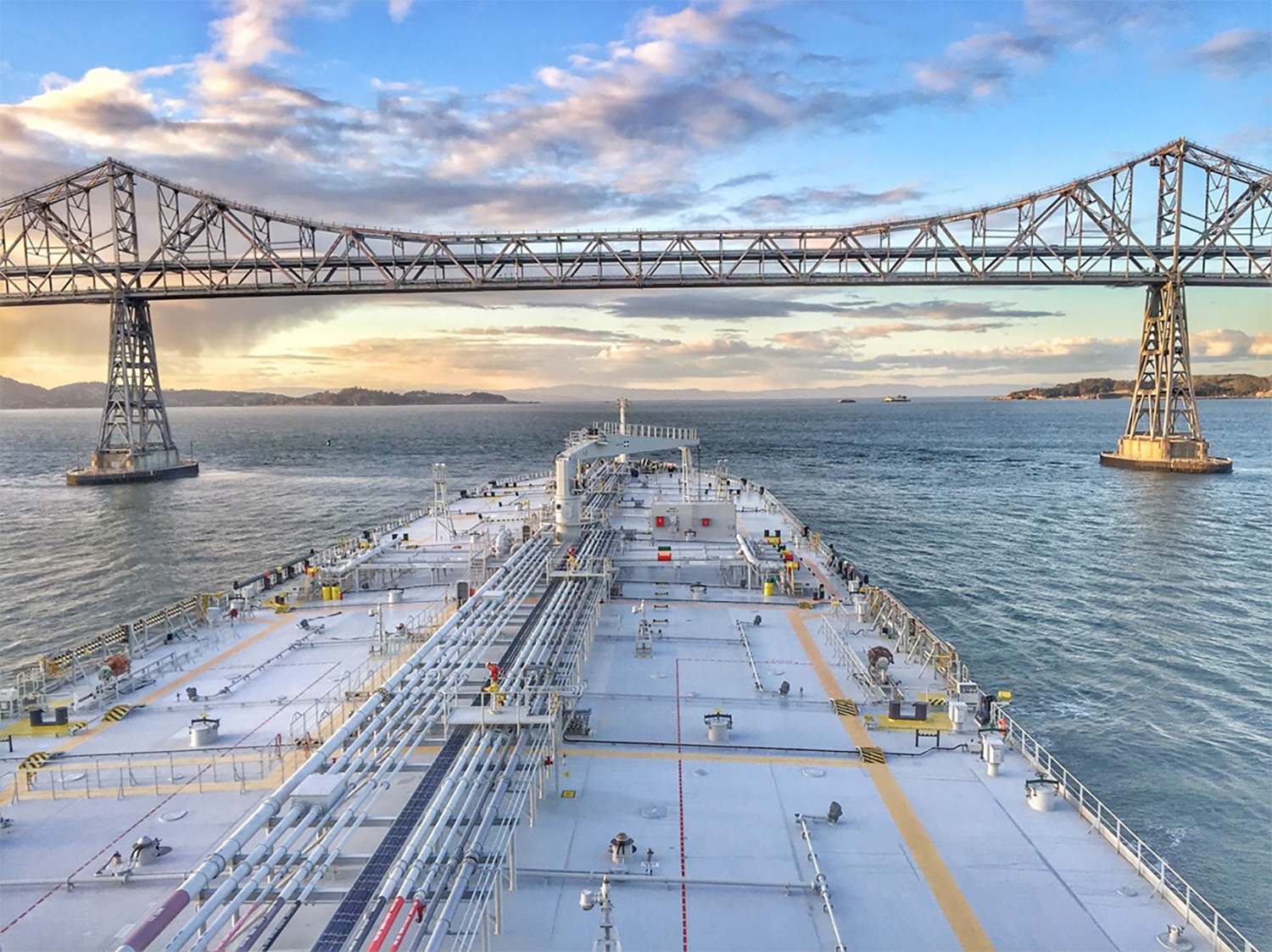 The improved CATZOC also increases the available tide window when tankers can transit through the channel. Tankers typically wait for a tide window that gives them the appropriate UKC value. A CATZOC of A1 allows a smaller under keel clearance, which increases the available tide window, giving shippers and pilots additional flexibility on conducting operations, which improves safety.
"The improved CATZOC will have an immediate impact on improving the safety and efficiency of transits through the channel," said Julian Rose, Chair of San Francisco Bay Harbor Safety Committee's Dredge Issues Work Group.
Pinole Shoal Channel ranks 23 of the top 150 US ports in throughput and is of significant national economic importance. It follows the U.S. federal channels in Boston, Massachusetts (September 2018) and the Delaware Bay (May 2018) in receiving an improved CATZOC rating.
NOAA's close coordination and partnership with the USACE to improve the CATZOC rating to A1 for Pinole Shoal Channel ensures cargo can safely and efficiently continue its movement through this critical channel and help drive the economic engine of the region.