What is the NOAA Custom Chart web application?
NOAA Custom Chart (NCC) is an online application that enables users to create their own customized nautical charts directly from the latest official NOAA electronic navigational chart (NOAA ENC®) data.
NCC outputs geospatially referenced Portable Document Format (PDF) files using the paper size, scale, and location selected by the user. Depths can be displayed in meters, feet, or fathoms and there are a few other display options, such as changing the depth at which a shallow water blue tint is applied and the depiction of a "safety contour" based on a vessel's draft.
The data portrayed on NCC charts is referenced to the World Geodetic System 1984 (WGS84) datum and reference system, and charts are created in the Mercator projection. The best output is produced when a chart scale matching the scale of the available ENC data, and an appropriate paper size are selected for the custom chart. NCC charts are composed in a standard rectangular format featuring a single chart panel (i.e., there are no insets). The data inside the chart panel is presented in a manner similar to traditional paper nautical charts, showing soundings, buoys, beacons and other aids to navigation, compass roses and the like, although some chart symbology may differ slightly. A graphic and a representative fraction scale, and other marginalia appear below the chart panel. Separate 8.5" x 11" PDF pages contain notes and a zone of confidence or CATZOC diagram, similar to the survey source diagrams seen on traditional nautical charts.
NOAA custom charts do not have numbers and U.S. Coast Guard (USCG) Local Notice to Mariners (LNM) will not be issued for NCC charts. The USCG will continue to provide information about changes to aids to navigation in the Discrepancies, Temporary Changes, and Light List Corrections sections of the LNM. Any references to NOAA traditional chart numbers will eventually be replaced with standard "harmonized" waterway and other place names to provide the general location of changed features in addition to the precise longitude and latitude of the changes.
Coast Survey's Weekly Chart Updates website can also be used to identify the location of corrections applied to the ENCs that are used to create NCC charts (and traditional paper charts that have not yet been canceled). These include critical corrections published in an LNM, as well as routine non-critical corrections that are regularly released by NOAA. These corrections are displayed against a map and can be queried by the user to obtain more information.
Charts output from NCC do not meet carriage requirements for USCG regulated vessels. There is a chance the NCC output could meet carriage requirements sometime in the future, but this is not a certainty. Additional enhancements to the NCC application are required and other conditions would have to be met related to the ENC data used, the scale of the chart being created, and the manner in which the chart is printed.
NOAA is working with its certified Print on Demand (POD) chart agents to provide an easy way for customers to obtain large-format copies of their custom charts.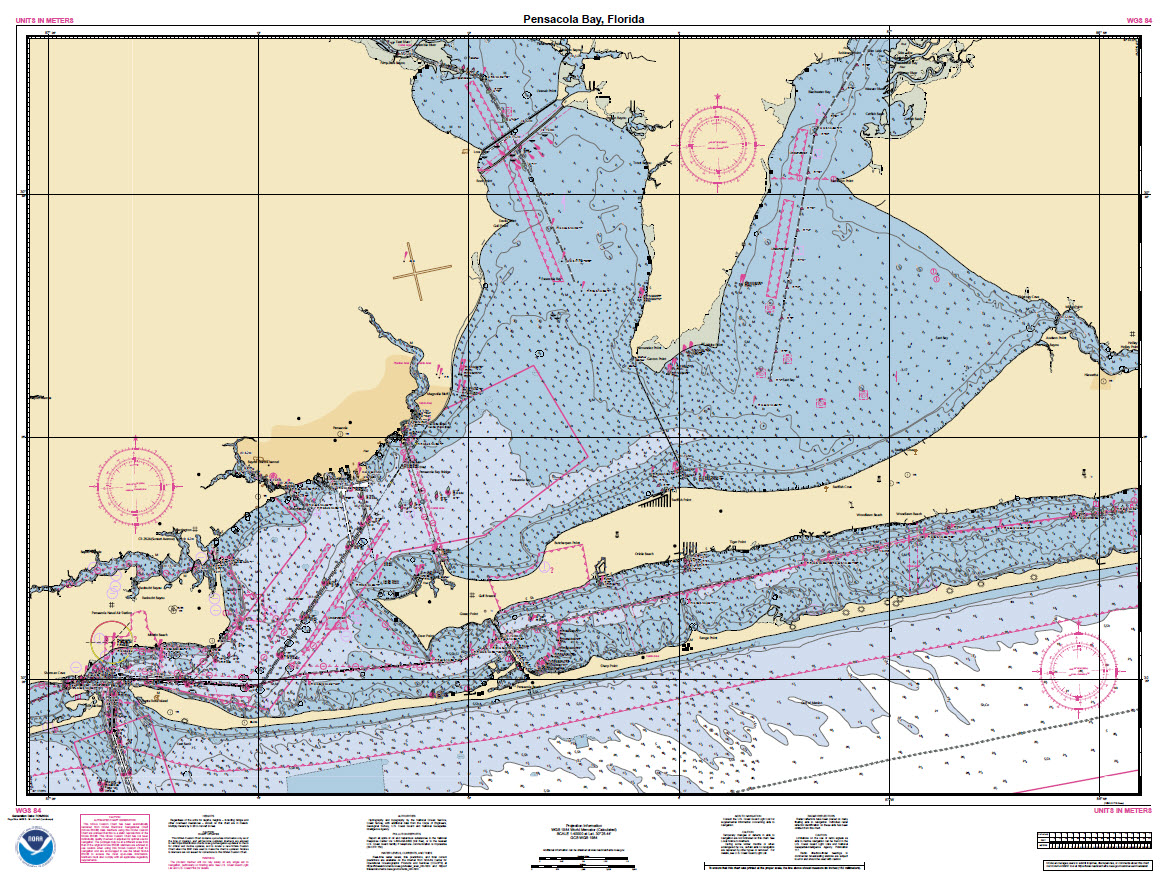 NOAA Custom Chart of Nantucket Island, Massachusetts
Frequently Asked Questions