For more than 200 years, nautical cartographers have methodically charted our nation's coastline, adding new features or hazards and updating meandering shorelines, all in an effort to aid safe navigation. However, occasions do arise that require immediate charting, particularly in response to national emergencies. Notable examples include charting the projected oil spill zone during the Deepwater Horizon oil spill disaster, as well as hazards during hurricane response efforts. Most recently, NOAA's Office of Coast Survey was called upon to support the arrival of USNS Comfort to New York City.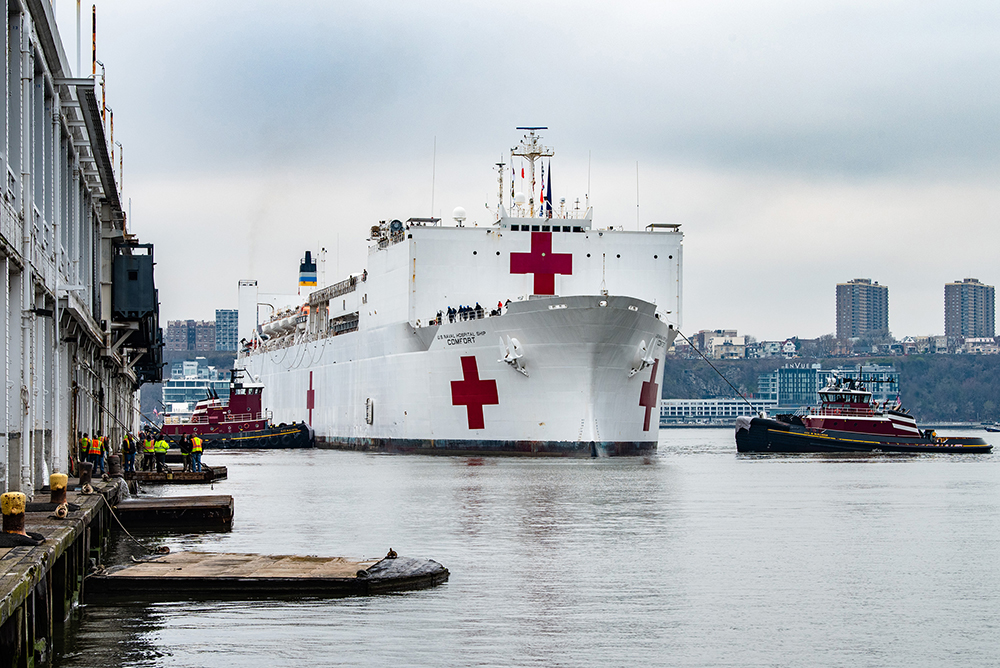 The U.S. Navy's Military Sealift Command hospital ship, USNS Comfort (T-AH 20) – a Mercy-class hospital ship of the United States Navy – arrived in New York City on March 30 in support of COVID-19 response efforts. The U.S. Coast Guard (USCG) Captain of the Port requested that Coast Survey chart a naval vessel protection zone around the USNS Comfort in support of USCG Sector New York security efforts with area vessel traffic.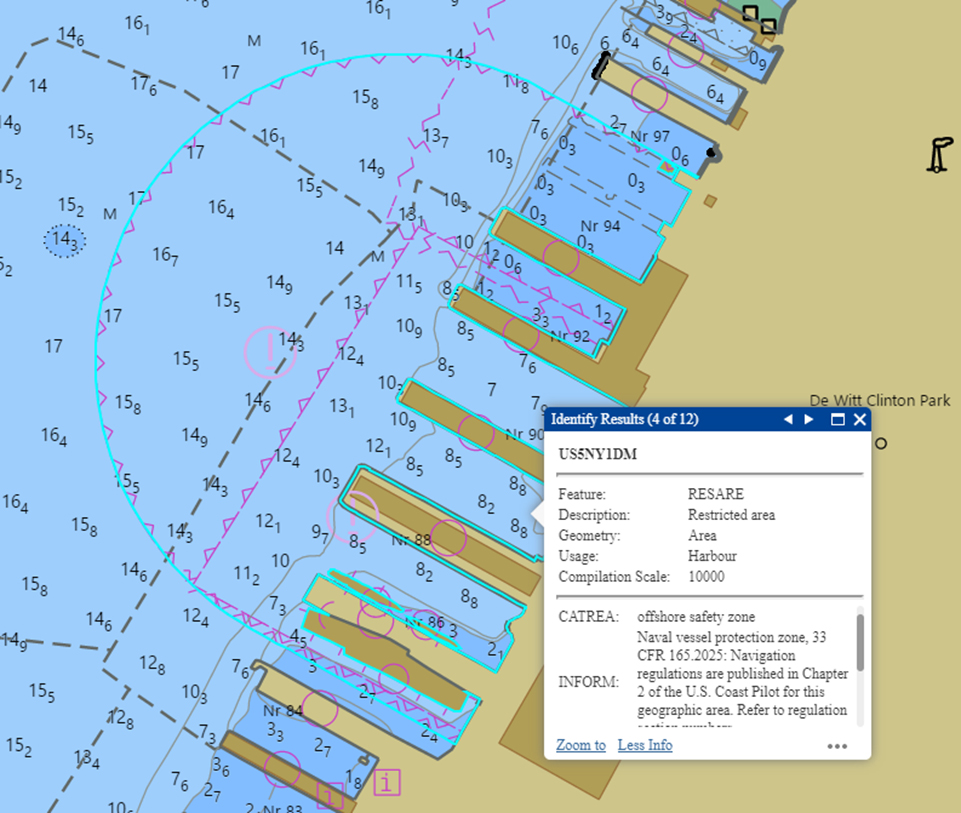 A naval vessel protection zone (NVPZ) is a 500-yard regulated area of water surrounding large U.S. naval vessels that is necessary to provide for their safety or security. Within this regulated area, vessels must operate at a minimum speed and must not approach within 100 yards of the naval vessel. Coast Survey would not normally chart NVPZs for temporarily-docked vessels, but due to the extraordinary circumstances and duration of the docking period which may exceed six months, Coast Survey met this request.
NOAA's Northeast navigation manager coordinated with the USCG Vessel Traffic Service, USCG Sector New York, as well as New York Harbor Safety Steering Committee to meet this unusual emergent requirement, and Coast Survey's Marine Chart Division expedited its cartographic processes to depict the new NVPZ almost immediately. The update is available on NOAA electronic navigational chart (NOAA ENC®) US5NY1DM and on NOAA raster navigational chart (NOAA RNC®) 12335.