---
Ever wonder what it's like to be a member of the NOAA Coast Survey team? We use the Coast Survey spotlight blog series as a way to periodically share the experiences of Coast Survey employees as they discuss their work, background, and advice.
---
MaryRose Sheldon, marine cartographer
"Mariners use our products to pilot our nation's waters, and they rely on us to bring attention to obstacles to navigation."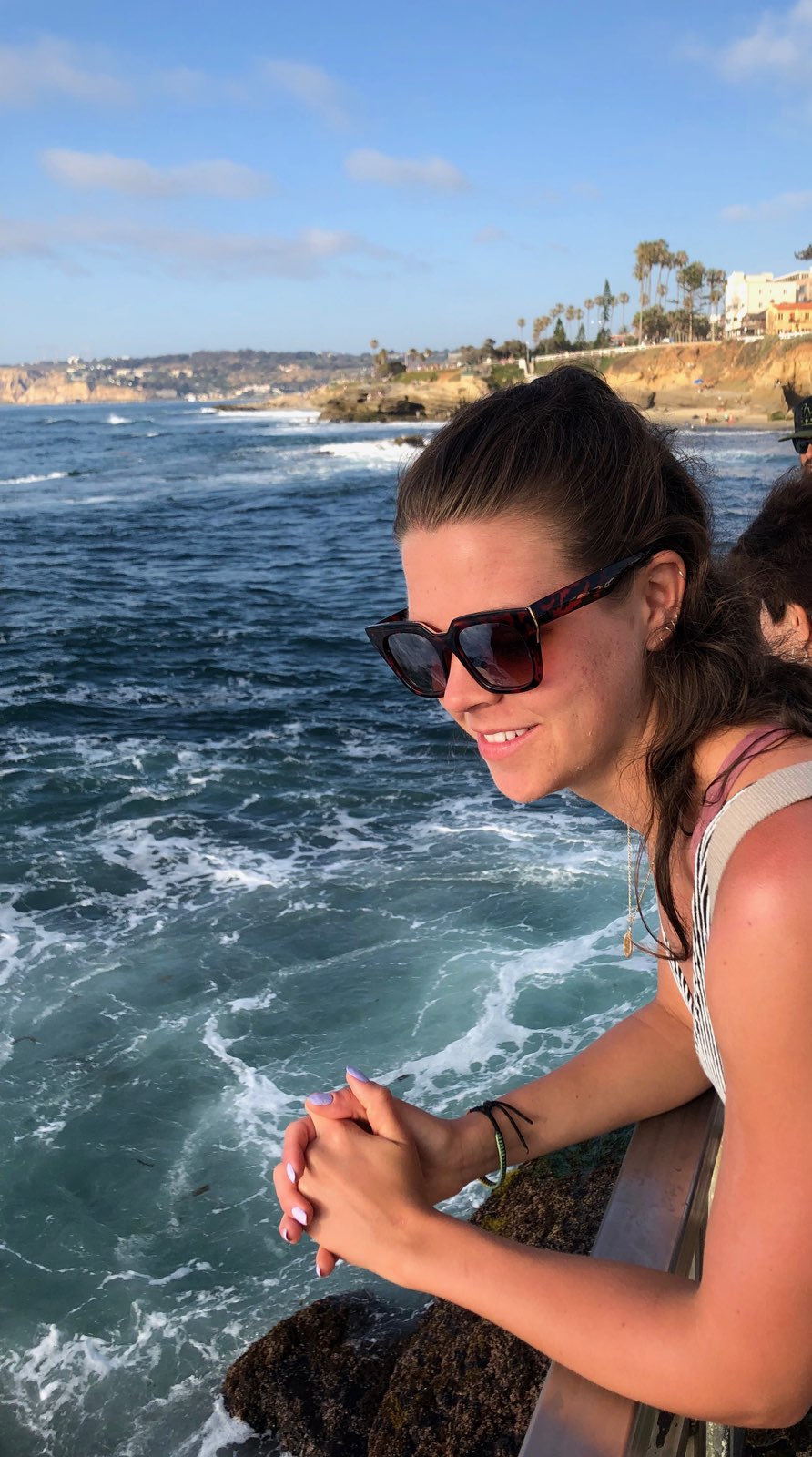 What is your job title, and how long have you worked for Coast Survey?
I am a marine cartographer, and I have been working for Coast Survey a little over one year.
What were your experiences prior to working for Coast Survey?
I graduated from the University of Maryland with a degree in environmental science and policy, and a concentration in marine and coastal management. That introduced me to my dream of working for NOAA. I previously did GIS work for the Food and Drug Administration to map the effects that underlying agricultural characteristics had on a harmful algal bloom in the Gulf of Mexico. I also worked as a naturalist at Delaware Seashore State Park teaching public environmental programs and giving ecological kayak tours.
What is a day in your job like?
My daily work includes maintaining the national marine navigational database which I use to construct and update marine products for the public. By representing true, spatial information, I produce nautical charts and related products based on the scale and intended usage for mariners. I love coming into work each day. The variety of experience and expertise contributes to an environment which is really forward-thinking, and colleagues that are always quick to engage in discussion regarding best practices to meet mariner interests and demands.
Why is this work important?
My work in Marine Chart Division is crucial to safe navigation. Mariners use our products to pilot our nation's waters, and they rely on us to bring attention to obstacles to navigation. Our waterways and coasts are constantly changing, and it is the job of Marine Chart Division to portray that in an accurate and useful way.
What aspects of your job are most exciting or rewarding to you?
It is most rewarding to me to know that I am creating a product that the public uses on a daily basis. Knowing that I play a role in keeping people safe on the water makes the job worthwhile and makes me proud to work for NOAA's Office of Coast Survey. I enjoy researching real-world data in dynamic regions, which I can use to make my own cartographic decisions on what and how to present to the mariner.
What advice would you give someone looking to pursue a career in your field?
In addition to cartography and GIS courses, studying a broad range of related oceanographic and environmental subjects will support background marine knowledge. In turn, this will help in understanding the data you are working with and in making decisions as a marine cartographer. I became attached to the idea of working for NOAA while in college because the mission and work aligned with my own values and passions. So I would advise anyone to pursue an organization that supports his or her own beliefs and will complement their strengths.