The Office of Coast Survey invites non-federal entities to partner with NOAA National Ocean Service's ocean and coastal mapping programs on jointly funded projects of mutual interest using NOAA's geospatial contracting vehicles. Known as the Brennan Matching Fund, the opportunity relies on NOAA's mapping, charting, and geodesy expertise, appropriated funds, and its authority to receive and expend matching funds contributed by partners to conduct surveying and mapping activities. Partners benefit from this opportunity by leveraging NOAA's contracting expertise, including its pool of pre-qualified technical experts in surveying and mapping as well as data management to ensure that the mapping data are fit for purpose and are usable for a broad set of purposes, including, for example, safe navigation, integrated ocean and coastal mapping, coastal zone management, renewable energy development, coastal and ocean science, climate preparedness, infrastructure investments, and other activities.
The opportunity commemorates the vision of Rear Adm. Richard T. Brennan, former Coast Survey Director, who we lost unexpectedly in May 2021. Rear Adm. Brennan was a champion of Coast Survey's hydrographic knowledge and expertise to fulfill a broad number of coastal and ocean mapping needs under the integrated ocean and coastal mapping banner "map once, use many times." He understood that knowledge of the depth, shape, and composition of the seafloor has far-reaching benefits, including safer navigation, hazard mitigation for coastal resilience, preservation of marine habitats and heritage, and a deeper understanding of natural resources for sustainable ocean economies. He also understood that mapping the full extent of U.S. coastal, ocean, and Great Lakes waters would mean relying on partnerships to combine resources and expertise.
The concept behind the opportunity is that NOAA will provide up to 70 percent of the total project cost, with the selected entity providing at least 30 percent of the total project cost via a memorandum of agreement. For example, if a project costs $1 million, the selected entity must provide at least $300,000 with NOAA providing up to $700,000. Additional funding for a project exceeding $1 million may be provided at NOAA's discretion – for example, if the project aligns with a larger NOAA survey priority. NOAA will rely on its existing contract arrangements to conduct the actual surveying and mapping activities. We expect this opportunity to expand our collaborative partnerships and mapping efforts while also serving to increase funds available for NOAA geospatial contracting vehicles.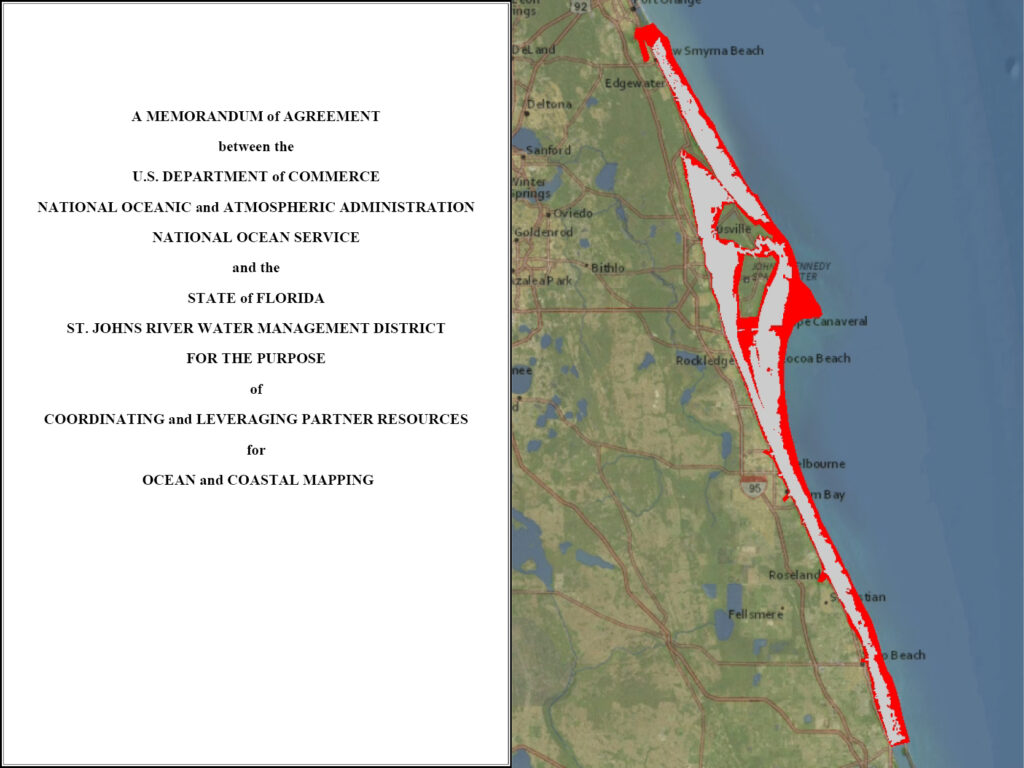 Further details, including the timing of an informational webinar, may be obtained in the Federal Register Notice. Questions may be directed to iwgocm.staff@noaa.gov.