By Julia Powell, deputy division chief of the Coast Survey Development Lab
On August 27, an international contingent from the United States (NOAA), the United Kingdom Hydrographic Office, and the Canadian Hydrographic Service participated in the S-100 sea trial in Busan, Republic of Korea.
S-100 is the International Hydrographic Organization's (IHO) Universal Hydrographic Data Model's framework standard from which a variety of product specifications can be developed for use within navigation systems and marine spatial data infrastructure.  For many years, NOAA and the Ministry of Fisheries of the Republic of Korea have had a Joint Project Agreement and one of the projects is to develop and promote and S-100 test bed.  This test bed is designed to help further the development of S-100 infrastructure used to develop S-100 related products and further the testing of S-100 interoperability within navigation systems.
The trial took place on the Korean Oceanographic Research Institute Research Vessel Hae Yang 2000. 

The ship left the Port of Busan in the morning, transited to Geoje Island, and returned in the afternoon.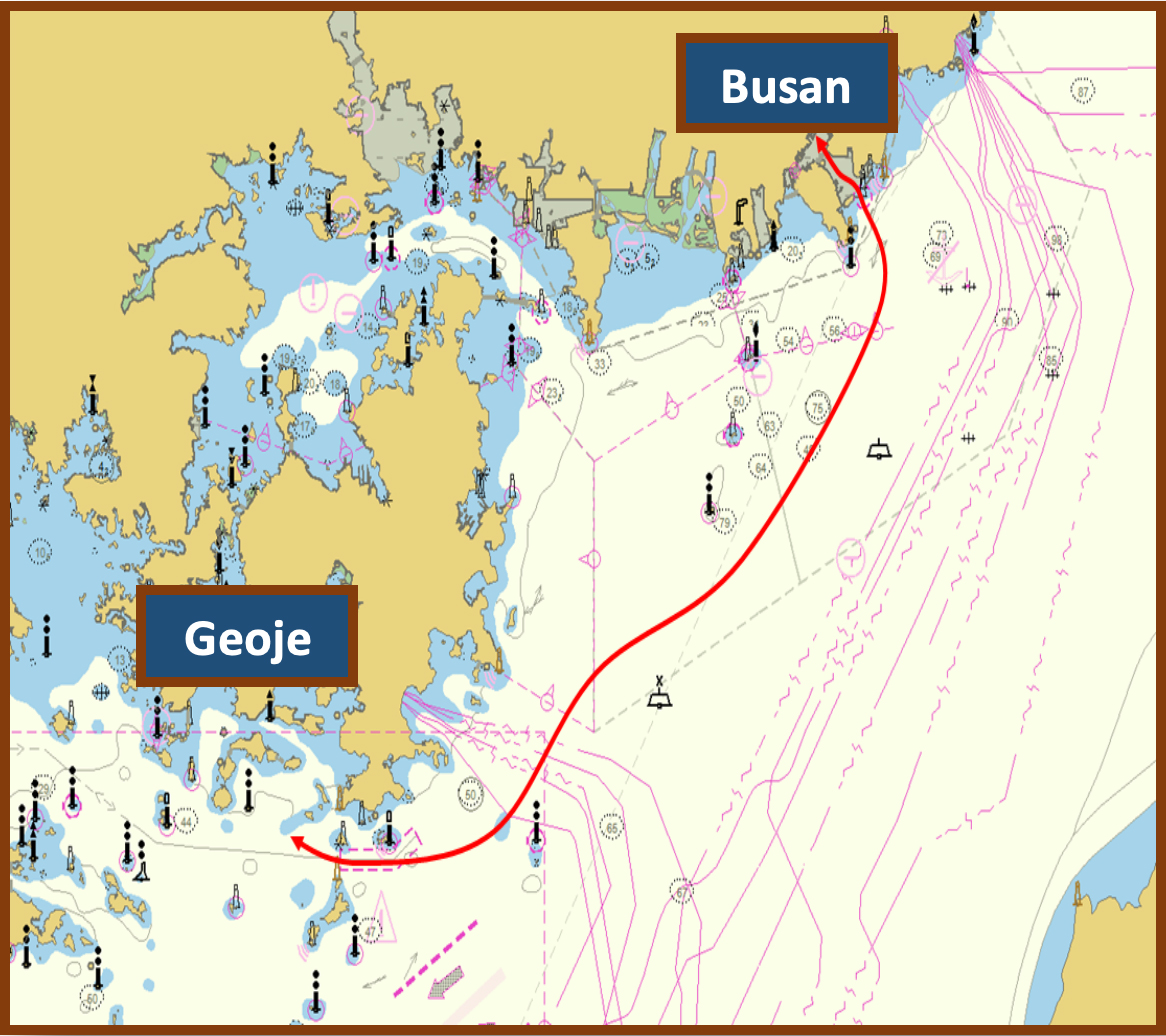 The primary goal of the S-100 sea trial was to test a prototype S-100-based electronic chart display and information system that was capable of ingesting and displaying the following types of datasets:
S-101 – Electronic Navigational Charts
S-102 – High Resolution Bathymetry
S-111 – Surface Currents
S-122 – Marine Protected Areas
S-124 – Navigational Warnings and
S-129 – Underkeel Clearance Management Data
During the route, test scenarios were run in order to see 1) how the system portrayed the different types of datasets in an integrated fashion, and 2) how the high resolution bathymetry layer can be leveraged to provide a better-calculated safety contour and portray go/no-go situations based on underkeel clearance management data.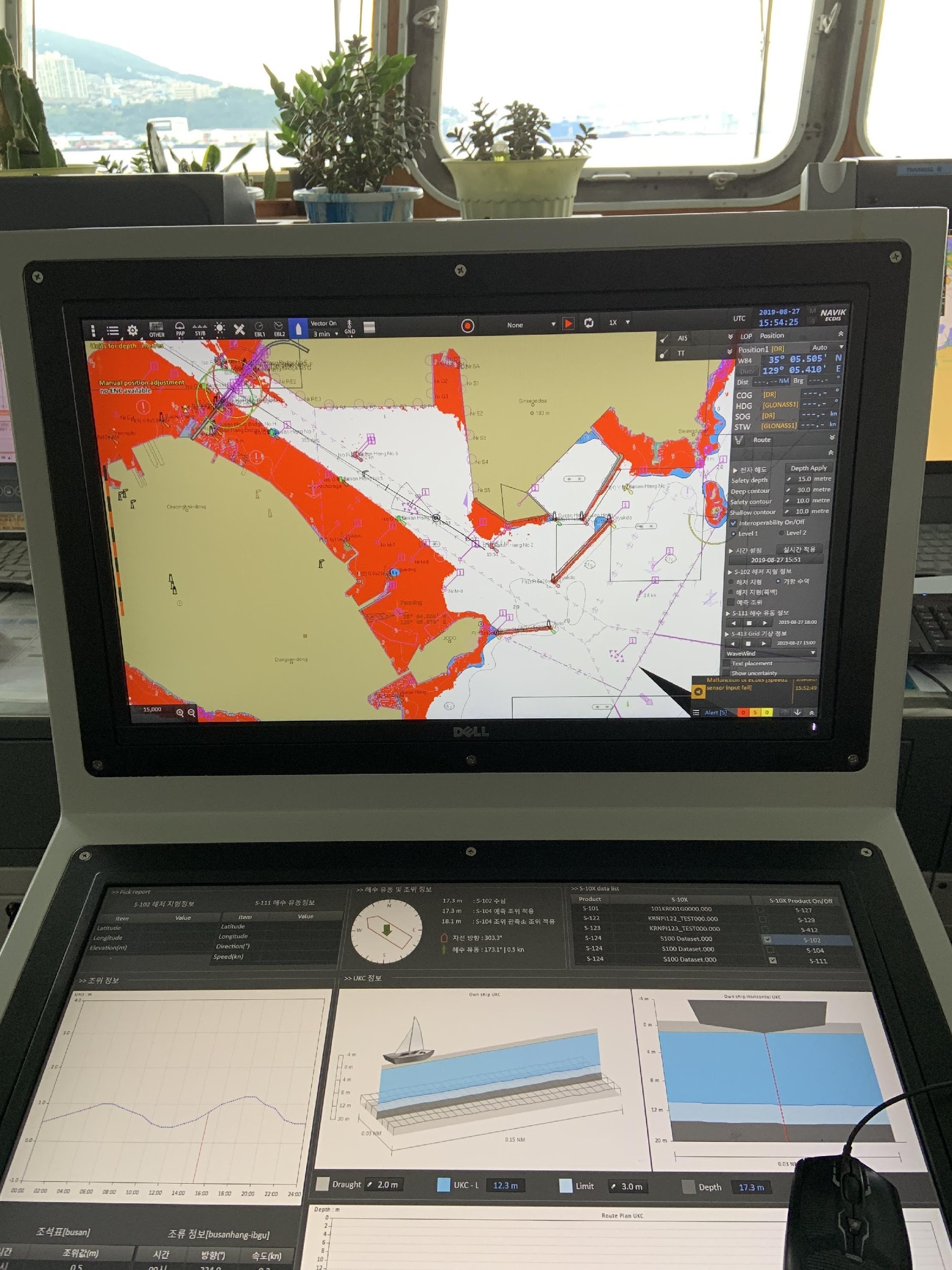 From the various tests, we were able to make recommendations to the IHO's S-100 working group on how to improve the interoperability specification under development. We also identified gaps that will need to be addressed as the IHO continues to further develop product specifications.  For example, we determined that while important for planning purposes, data such as marine protected areas (MPA) may not need to be displayed on the front-of-bridge navigation system as the regulatory information already associated with the MPA is contained within the base electronic navigational chart (ENC).
The other key element which became apparent during the sea trial was the need for a harmonized portrayal of the data within the navigation system. If each portrayal of the product is developed in isolation, there is too much information when they are brought together in a single system, and the system is rendered useless from a navigational perspective. This requires increased collaboration across the IHO working groups to ensure that portrayal for primary navigation is truly harmonized.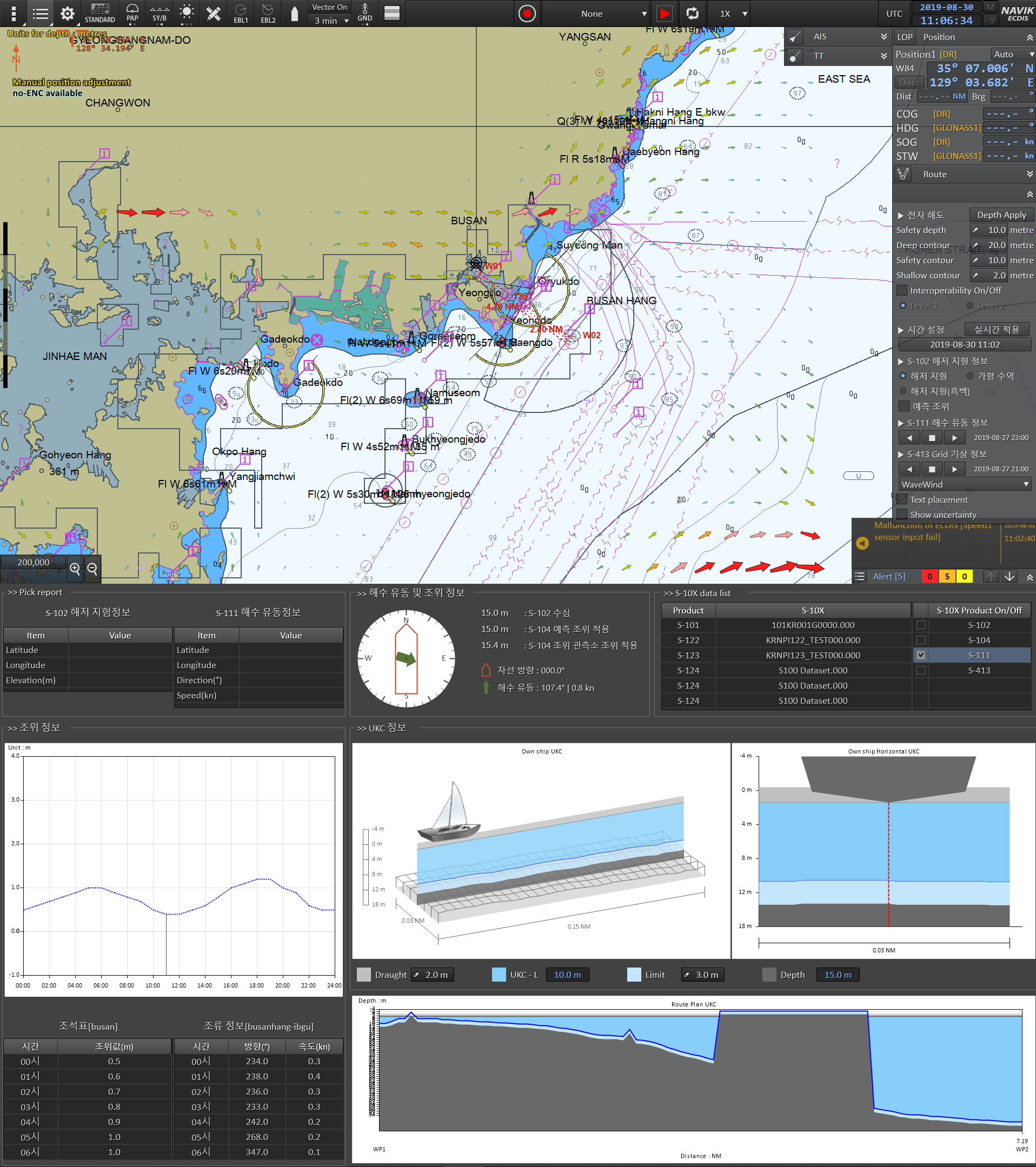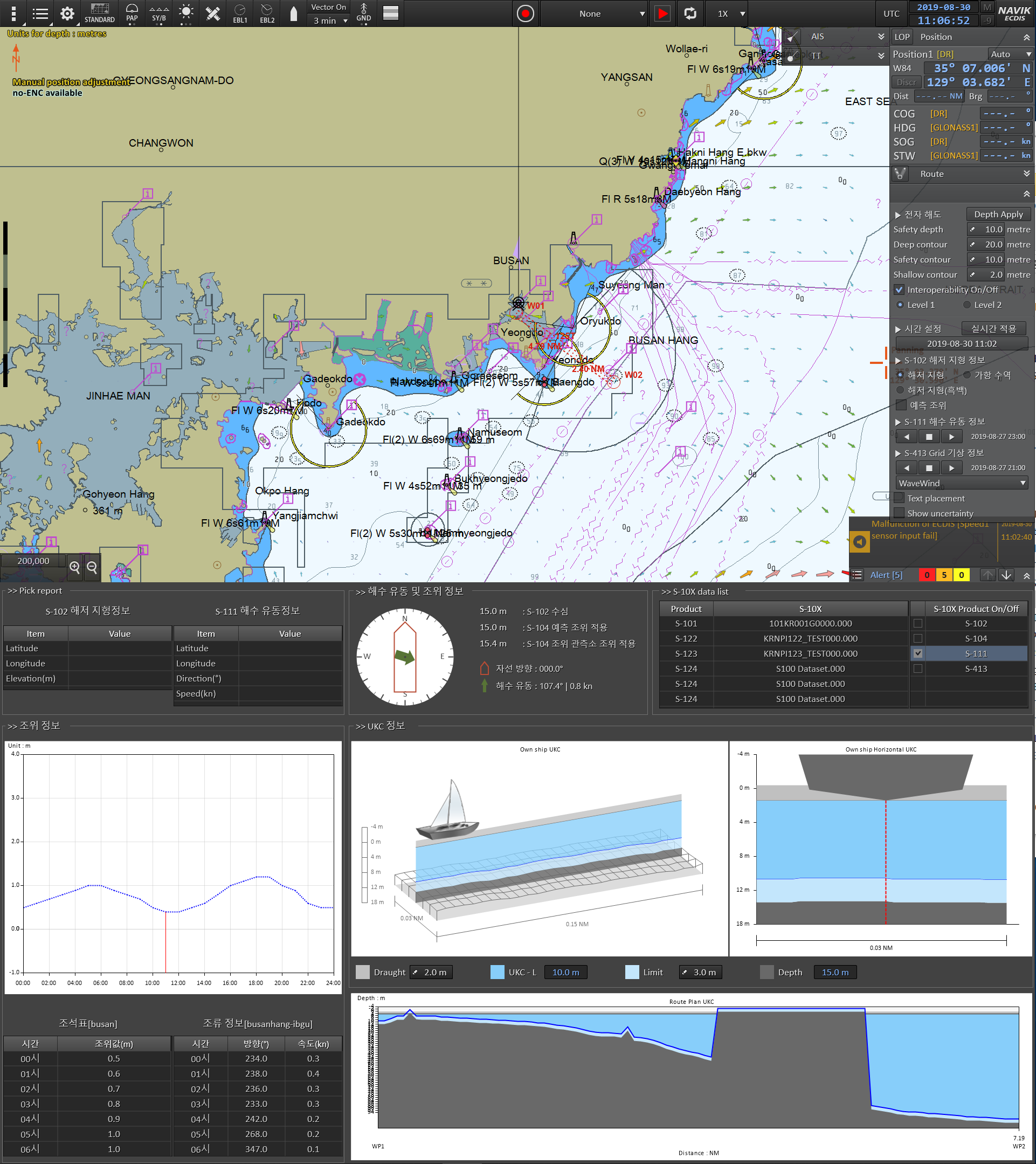 Even though S-100 was first adopted in 2010, it has taken us to this point to truly see the potential realized in an S-100 based navigation system.  It brings together standardized data and portrayal formats in an integrated system where the mariner will be able to leverage high-resolution bathymetry that is collected from NOAA surveys into a realized application to provide better depth information, safety contour calculations, surface current information, and eventually integrated water levels. Since we are developing using international standards, it means that the wider hydrographic community from around the world will also develop products based on these standards. This leads to a worldwide harmonized suite of products so that the system implementers will only have to implement at the S-100 level and not worry about national implementations of similar types of data.  It is the oceans that join us together and standards will help us get to our destination.