A draft of the new Hydrographic Survey Specifications and Deliverables document from NOAA's Office of Coast Survey is now posted to the Federal Register, where it will be available for public comment until October 12, 2023. All interested parties are encouraged to review the draft and provide feedback via the instructions provided in the Federal Register Notice.
The project to renew the Hydrographic Survey Specifications and Deliverables document commenced with a particular vision—to rewrite specifications as forward-looking with respect to new and developing technology, to best facilitate automation, and to better integrate with S-100 based standards and the National Bathymetric Source. The new document will better accommodate increasing amounts of hydrographic data received from external sources, with metadata tags to denote data quality and universal data licenses to define terms of use, resulting in a more streamlined, standardized process. The new Hydrographic Survey Specifications and Deliverables document will modernize workflows and play a key role in the future of Coast Survey as a data-driven organization.
While this renewed version of the document was developed by NOAA hydrographers, it benefits greatly from external review from the larger hydrographic community, thus we seek public comment from a wide range of stakeholders and subject matter experts to provide input and inform its finalization.
Currently, beta-testing of the draft specifications in the field is happening aboard NOAA Ship Thomas Jefferson, and Navigation Response Team Seattle is planning similar testing in September. The field tests will help quantify the operational impacts and readiness of the new specifications.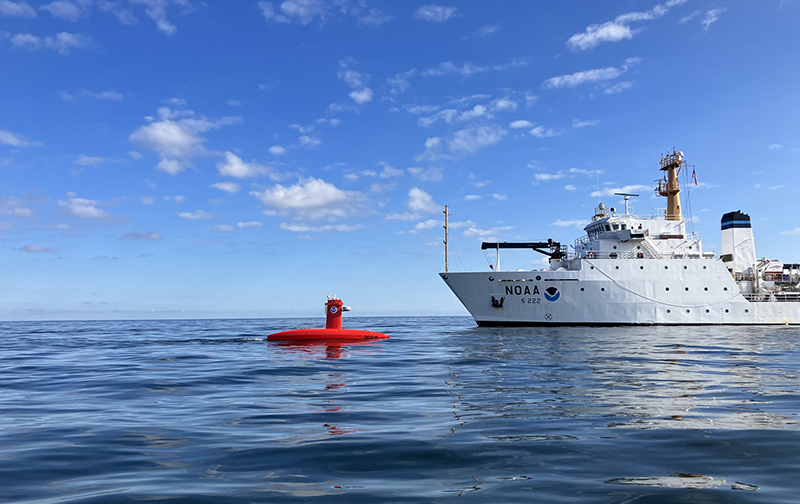 The Hydrographic Survey Specifications and Deliverables document is the product of many subject matter experts who graciously volunteered their time and effort. From NOAA hydrographers who have already provided input, to all of those external to NOAA whose input is yet forthcoming—thanks to all who contributed!