By Ens. Lyle I. Robbins
For more than 50 years, NOAA Ship Rainier and its hydrographic survey launches have surveyed the Pacific seafloor. During this time, Rainier sailed thousands of miles, including the entire U.S. west coast, Alaska, and Hawaii. This year, Rainier expands on its traditional role of hydrographic survey and is supporting dive operations in the Northwest Hawaiian Islands and in the Papahānaumokuākea Marine National Monument. While Rainier is sailing these remote coral atolls, the survey launches — that are usually in its davits and deployed directly from the ship — are tasked to their own surveys around the islands of Maui, Moloka'i, and O'ahu.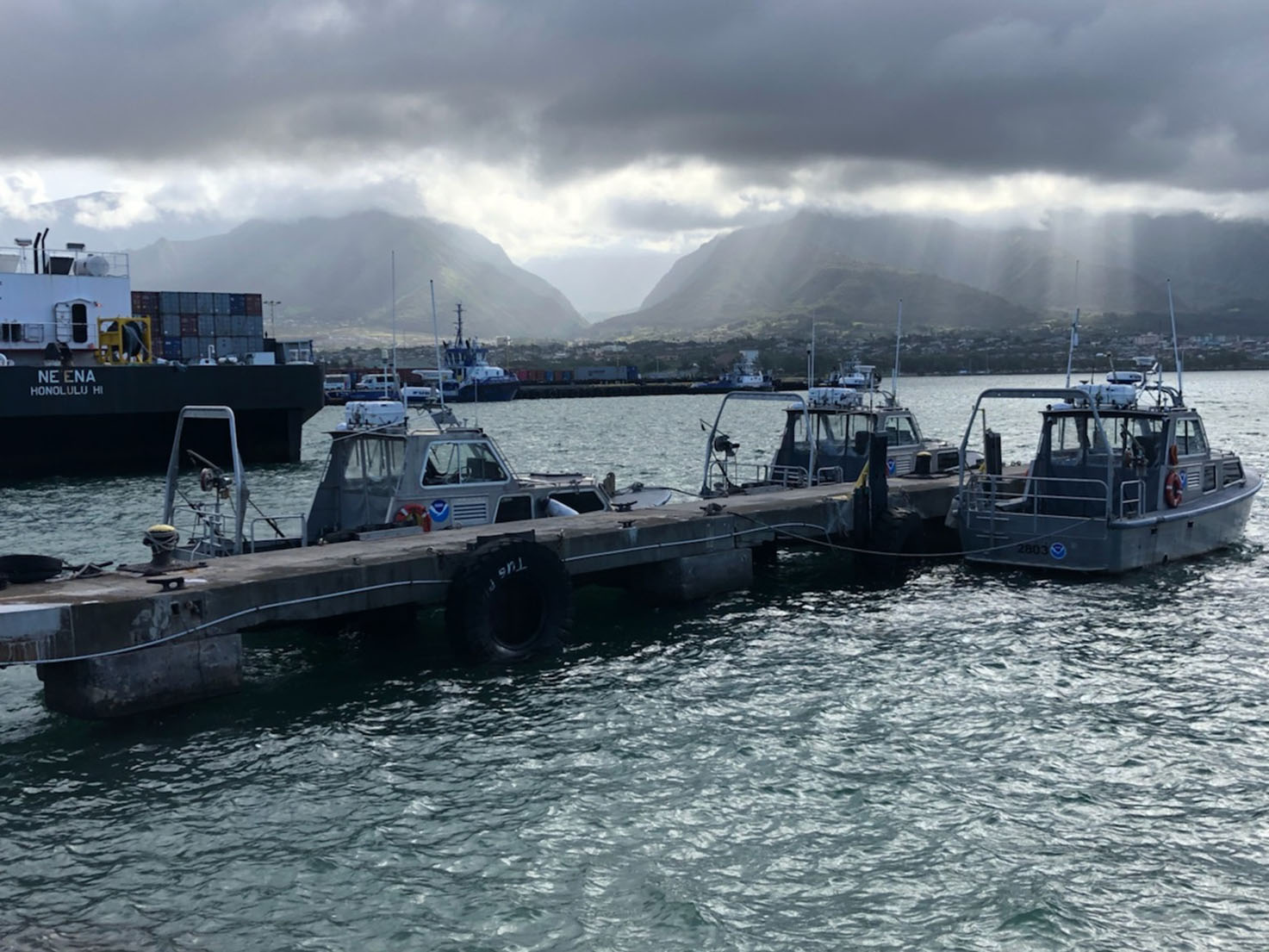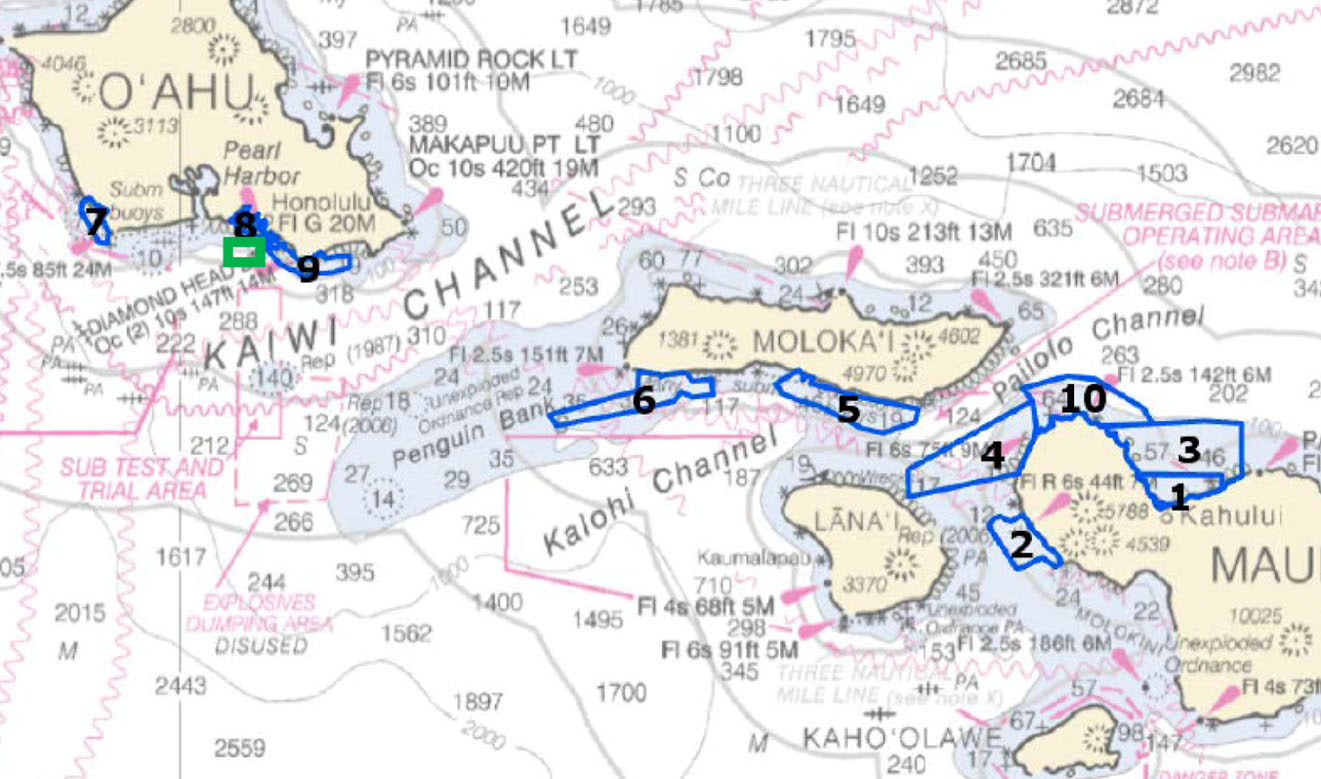 Three of Rainier's small survey launches along with 10 crew members, which include NOAA Corps officers, hydrographic survey technicians, professional mariners, and a small boat engineer, made a two-day 115-mile transit from Pearl Harbor, O'ahu, to Kahului Harbor, Maui, stopping to rest and refuel at Kaunakakai, Moloka'i. Upon arrival to Maui, the team adapted to the new environment and got to work. The surveys began at first light and continued until winds and seas forced the launches back to the pier, which most days was before noon. The Hawaiian islands' weather is heavily influenced by the trade winds and occasionally hurricanes, two of which (Erick and Flossie) threatened, but ultimately missed, the islands during the survey. Six-foot swells and wind waves made maintaining data quality and continuous multibeam coverage difficult, even moving "clutch ahead," or as slow as possible.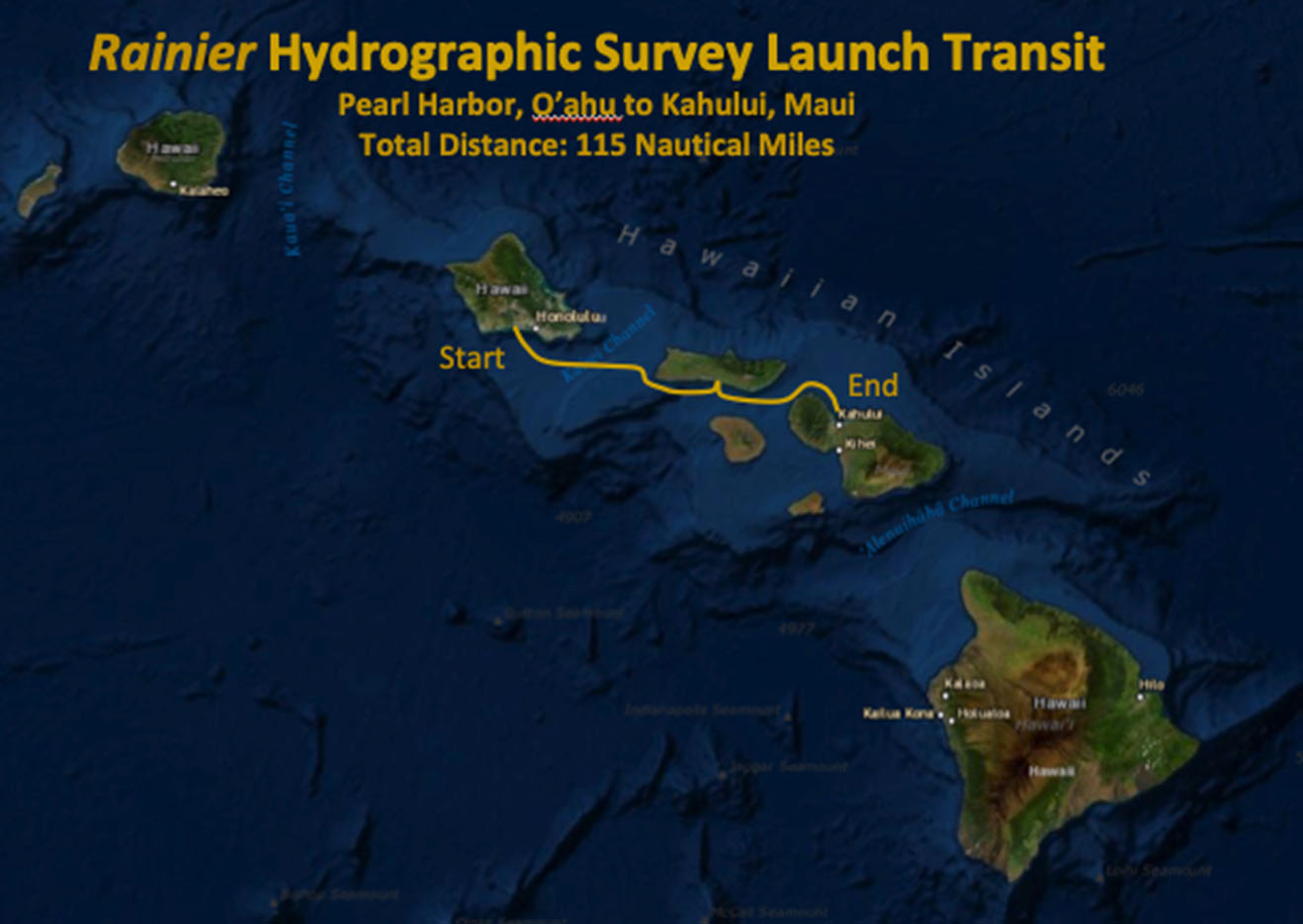 The coral reefs in Hawaii are a critical habitat that attract divers, fishermen, conservationists, and researchers. They also pose a challenge to navigation. Other challenges to surveying included a dynamic seafloor with rocky ledges, coral outcroppings, and marine life such as sea turtles. However, the extremely clear water helped the launch coxswains see differences in bottom type and avoid any hazards, keeping the crew and equipment safe.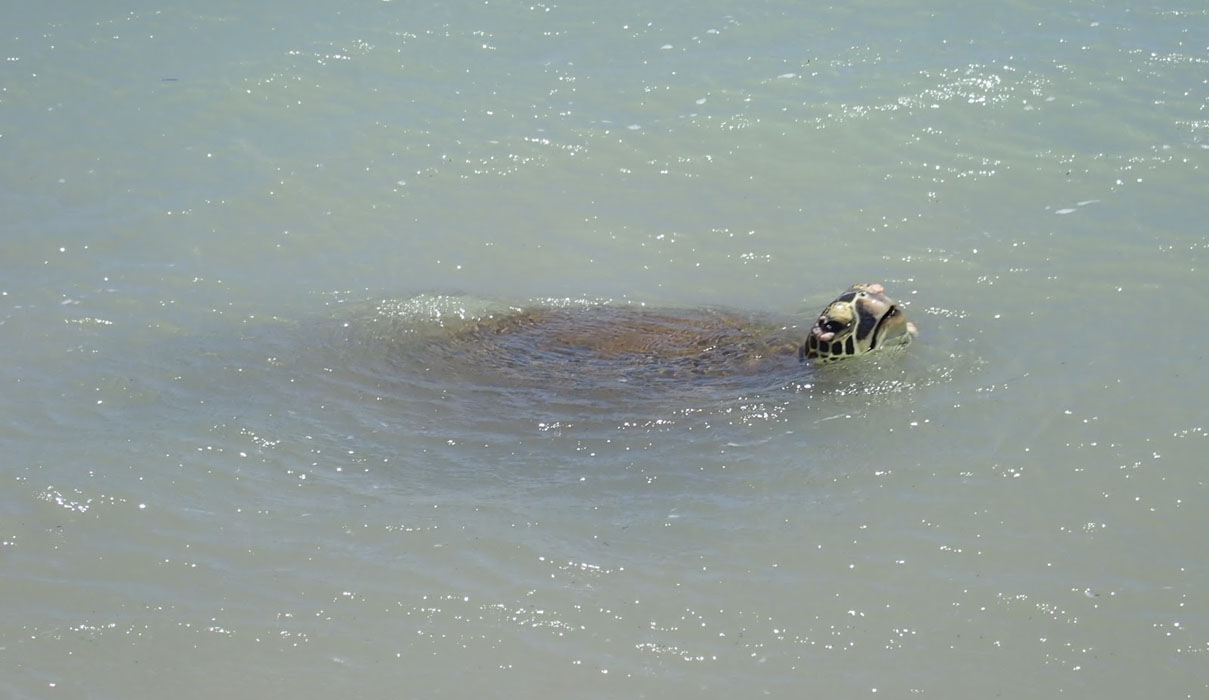 The survey areas for this project are heavily trafficked with commercial and recreational vessels, most of which are focused on tourism. The Kahului Harbor is home to Carnival and Norwegian Cruise Lines, as well as container ships, transiting multiple times per week. Yet, much of the bathymetric data in this area were acquired before 1984. In fact, the area outside of Kahului Harbor currently contains soundings gathered through wire drag, where two boats dragged a wire at a known depth. While efficient, this method is far less informative than today's high-resolution multibeam coverage that survey launches are able to provide.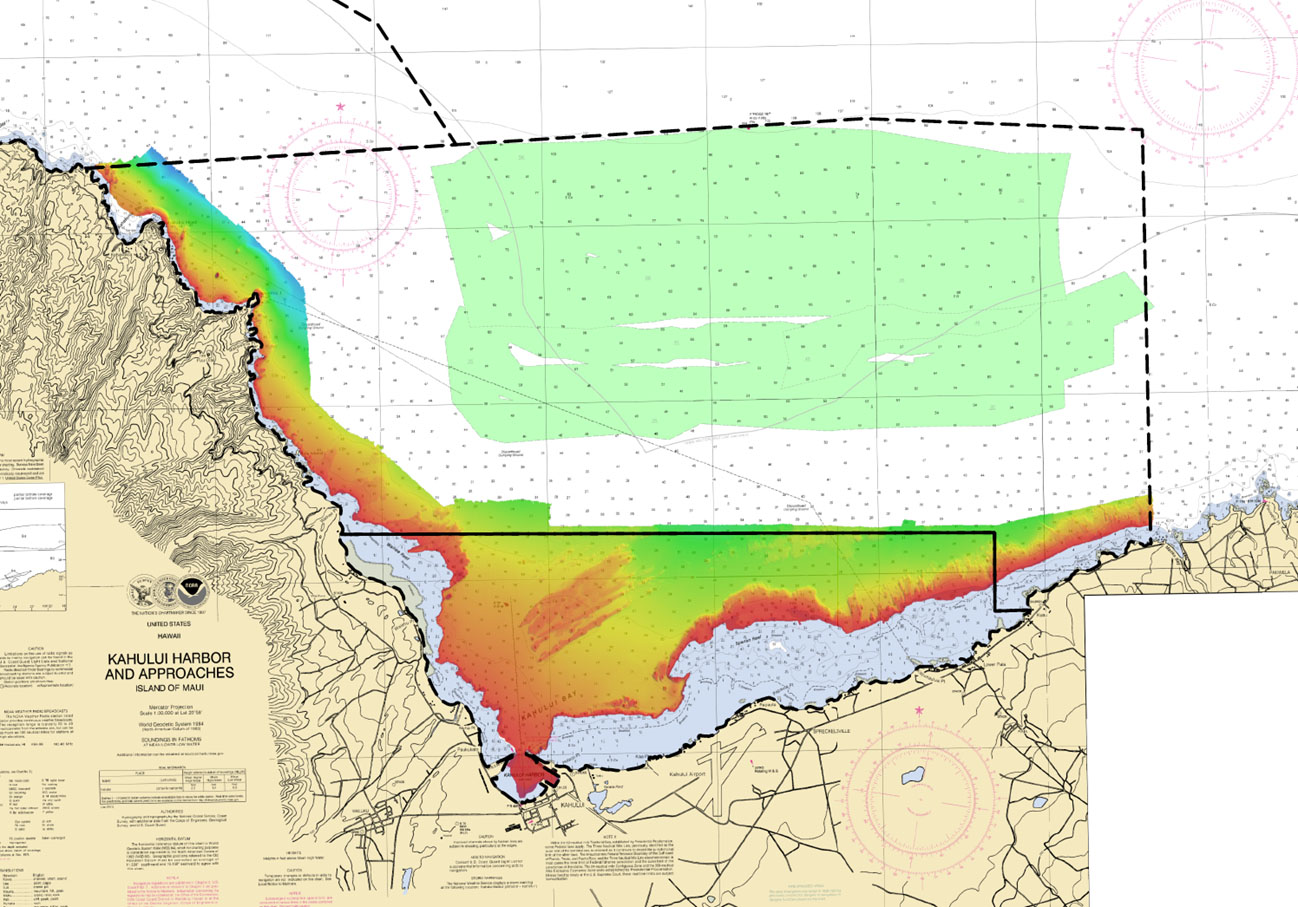 After completing the first survey area outside of Kahului Harbor, the launches transited to the west side of the island to survey the area around Lahaina, which is a major tourist hub. The small boat harbor had surf breaking along the side of the channel with surfers carving their way through the waves. Dive boats, snorkel boats, catamarans, and even submarines were constantly transiting in and out of the crowded little harbor.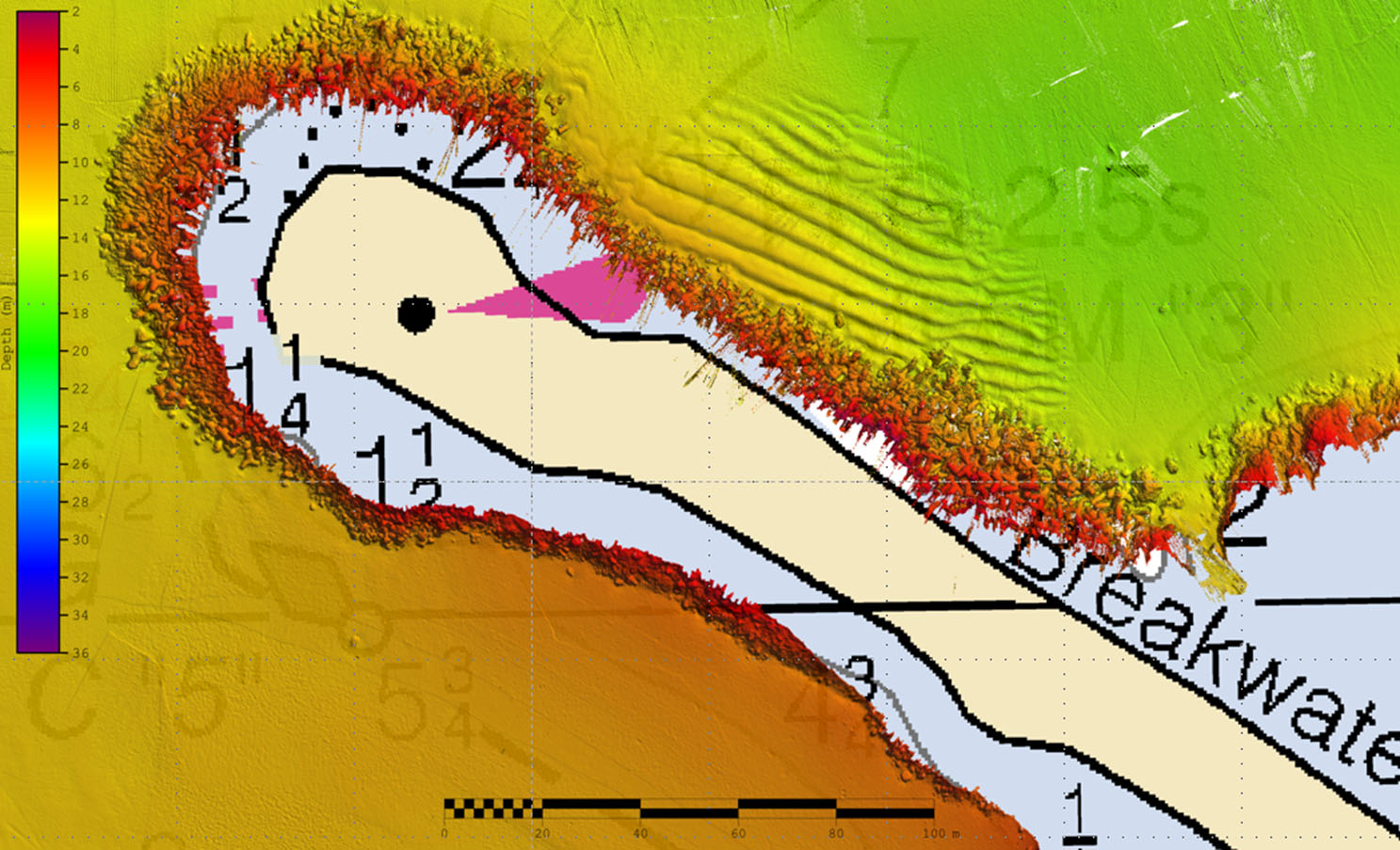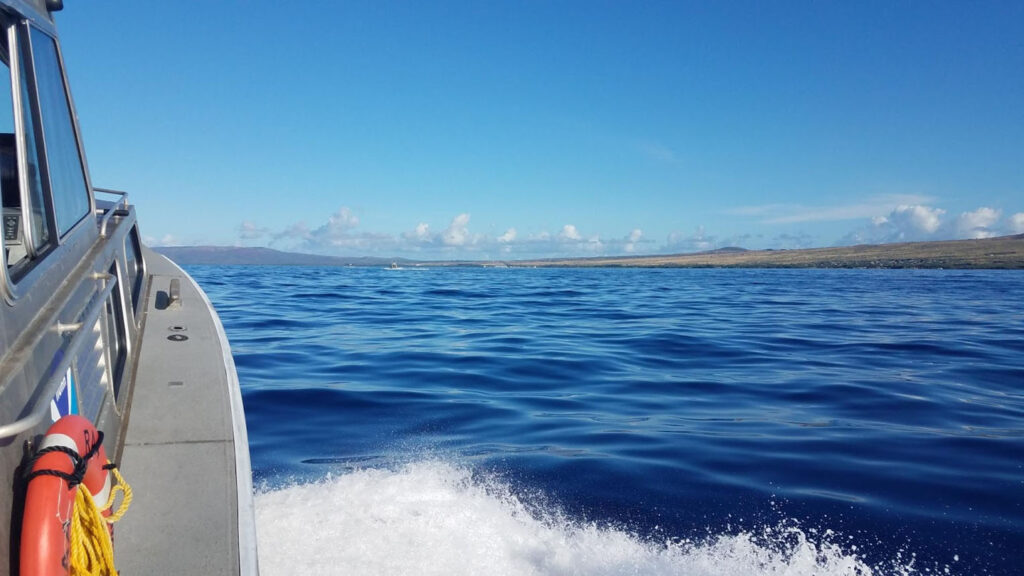 While Rainier has not surveyed this region for decades, this project presents enormous opportunities. High-resolution seafloor surveys have applications far beyond nautical charts. There are possibilities for habitat mapping such as coral reefs, which not only are navigationally significant features but also a major driver of commerce, cultural importance, scientific research, and biodiversity. Additionally, this area is extremely important as a Humpback Whale National Marine Sanctuary, where thousands of individuals come every winter to mate. Whether for charting, habitat mapping, or scientific research, the Rainier hydrographic survey launch summer 2019 mapping operations is a great opportunity and an exciting new direction for future surveying this region.