NOAA will shut down its Raster Navigational Chart (RNC) Tile Service and the online RNC Viewer on October 1, 2021. The NOAA Seamless Raster Navigational Chart Services will be shut down on January 1, 2022. This is part of a larger NOAA program to end production and maintenance of all NOAA traditional paper and raster nautical charts that was announced in the Federal Register in November 2019.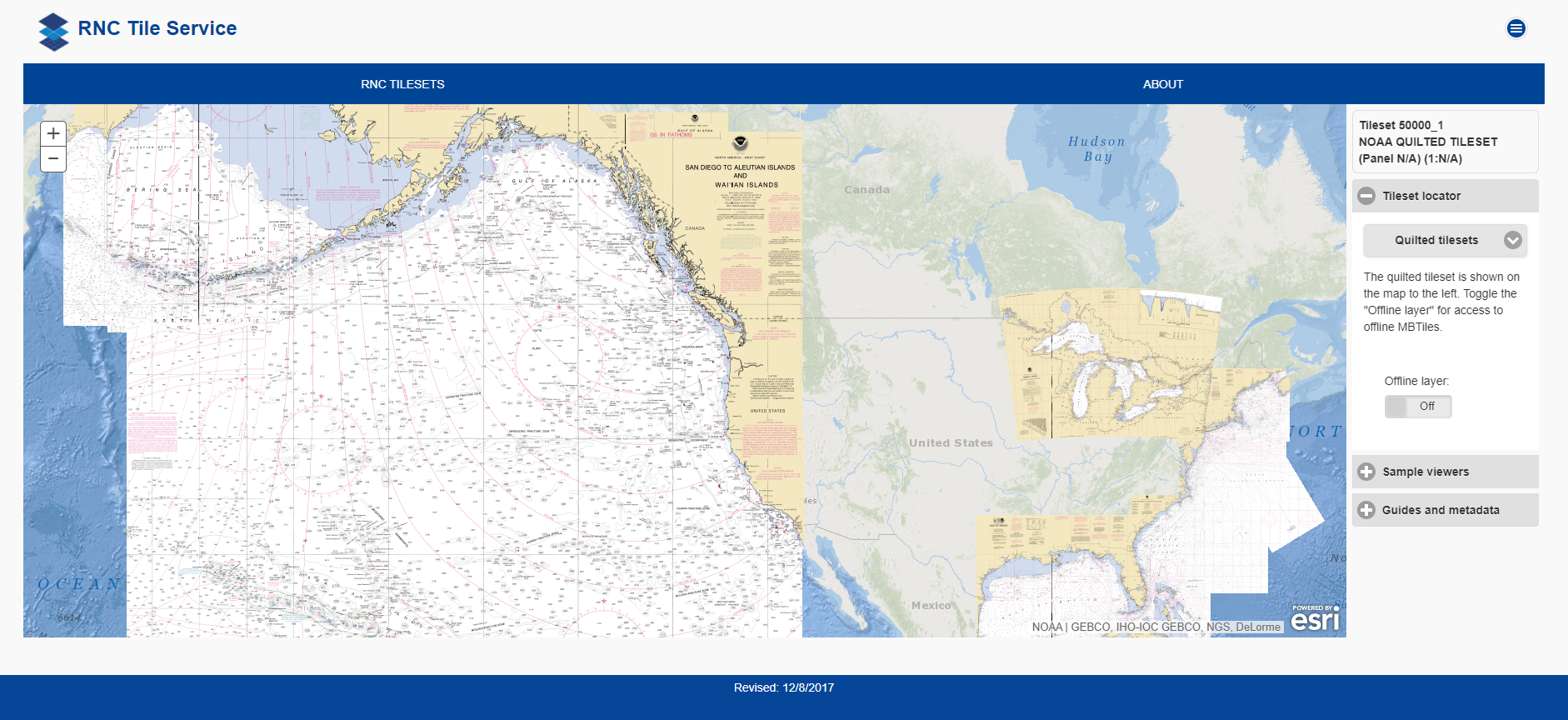 Cancellation of traditional NOAA paper nautical charts and associated raster nautical chart products, such as BookletCharts™ and Raster Navigational Charts (RNC) will occur over the next four years and be completed by January 2025. More information about this overarching program to "sunset" traditional nautical chart products is available on the "Farewell to Traditional Nautical Charts" web page.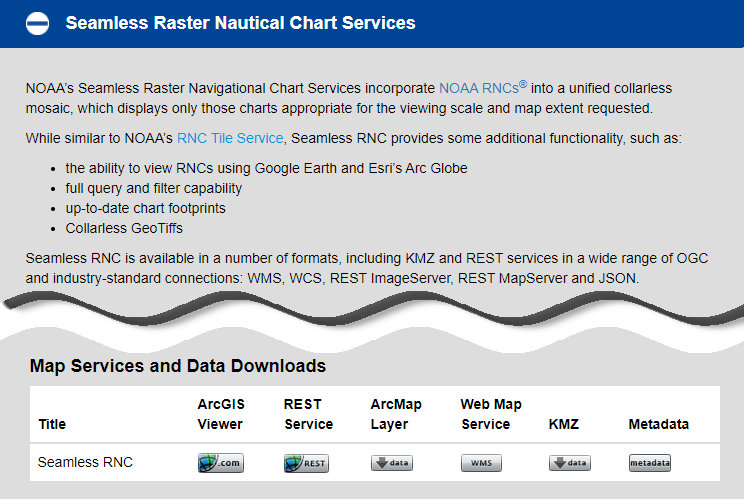 The RNC tile and seamless services provide repackaged chart images that are based on the traditional nautical chart products that are being canceled. As these charts are canceled a patchwork of holes will grow within the coverage of the raster services, which will eventually render them unusable. Therefore, the RNC Tile Service and the Seamless RNC Services will be turned off early in the raster sunset program. The online RNC Viewer displays data from the RNC Tile service, so it will be shut down at the same time.