On April 1, 2021, NOAA's Office of Coast Survey released NOAA Custom Chart version 1.0, a dynamic map tool which enables users to create their own paper and PDF nautical charts derived from the official NOAA electronic navigational chart (NOAA ENC®), NOAA's premier nautical chart product.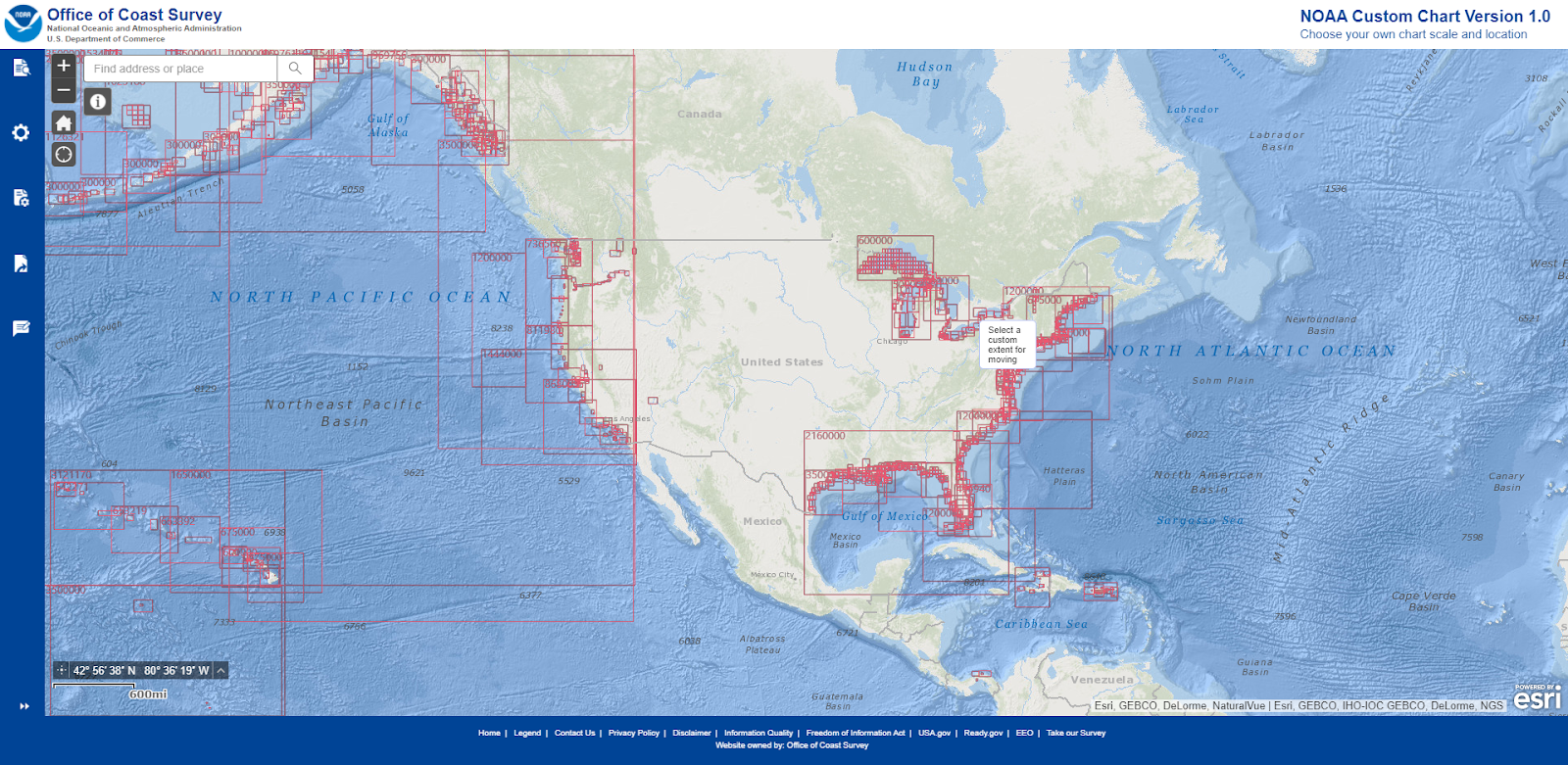 The online tool uses official NOAA ENC data to create nautical charts with customized scale and extent, which can then be downloaded as PDF files. The charts feature traditional chart components such as paper chart symbology – including NOAA-style symbols for aids to navigation and dangers to navigation, and a quality of data diagram. While these printable PDFs look a bit different from traditional paper charts, and initially will not meet carriage requirements for regulated vessels, NOAA Custom Chart utilizes the best available data, delivers an improved service for users, and ensures consistency between ENC and NOAA Custom Chart PDFs, resulting in the best quality chart regardless of the final format.

Additional improvements from the previous prototype version include a NOAA-style chart layout with marine notes and scale information, unit conversion table, the scale calibration note, and additional information and comment request notes. Zone of confidence (ZOC) diagrams are also included in version 1.0, which show the assessed quality of hydrographic data. ZOC diagrams provide information similar to that found in the familiar paper chart source diagram, with the assessment categories used on NOAA ENC products to provide more detailed information. The ZOC diagram and explanatory table with legend are found on the second page of all NOAA Custom Chart PDF files. Expanded chart notes appear on subsequent pages and include information about the chart, such as sounding and vertical datum, cautionary notes for the charted area, and information on where to access supplemental information.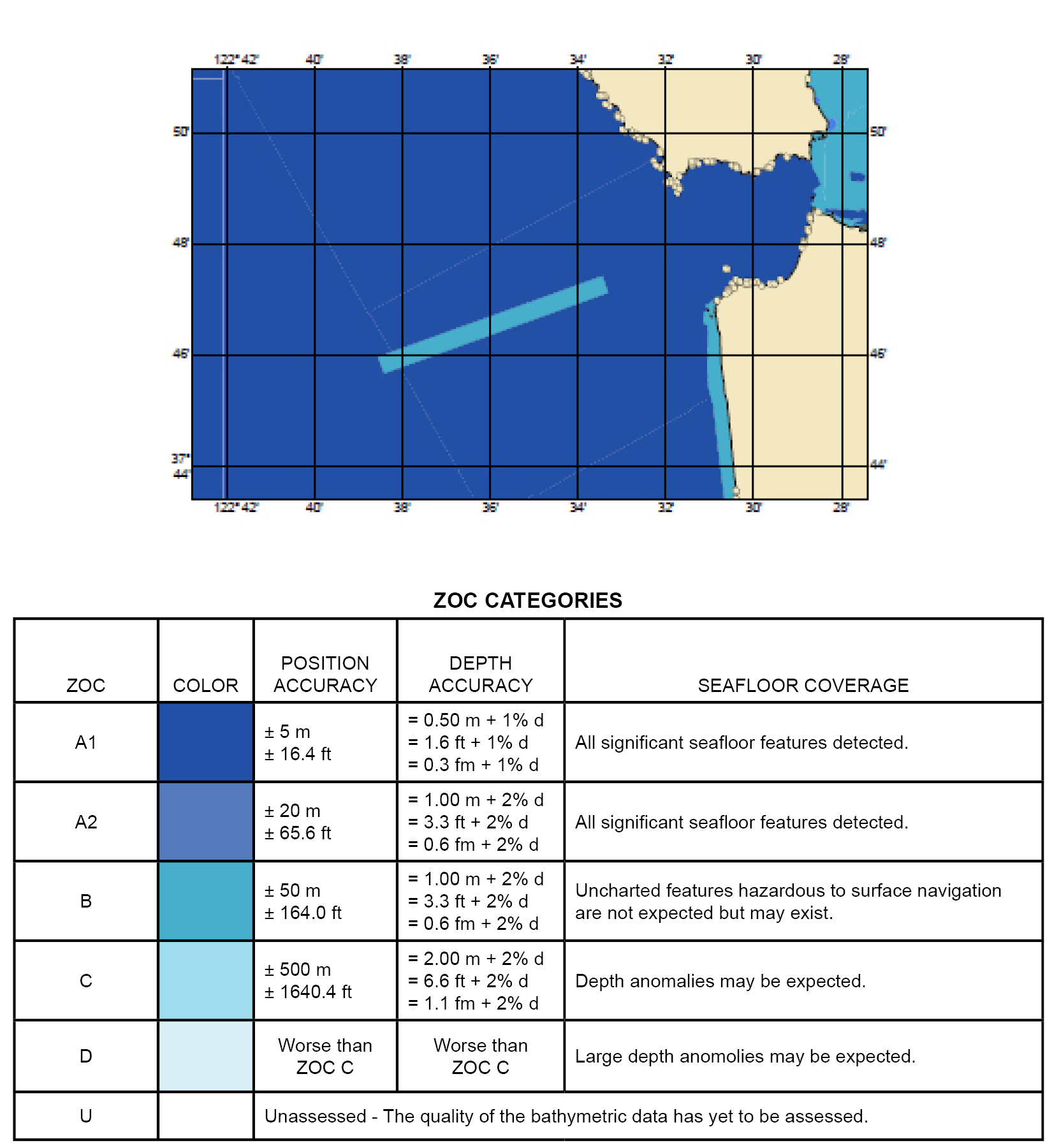 NOAA looks forward to future enhancements, which include improved compass rose placement, enhanced text labels, options for use of additional types of chart symbology, and a subscription service where users can store chart download information and download updated versions when necessary. We are also in discussions with our Print on Demand (POD) chart vendors about the ability to provide printing services of NOAA Custom Charts in the future.
Traditional paper and raster charts are still updated on a weekly basis with critical navigation changes that are released in the U.S. Coast Guard Local Notice to Mariners. However, other changes, such as data from new shoreline and bathymetric surveys, and other non-critical changes – which are routinely applied to the ENC – are no longer compiled onto traditional paper and raster charts. NOAA will end production of its traditional paper nautical charts by January, 2025, but will continue to provide users access to paper charts created directly from ENC data via the NOAA Custom Chart tool.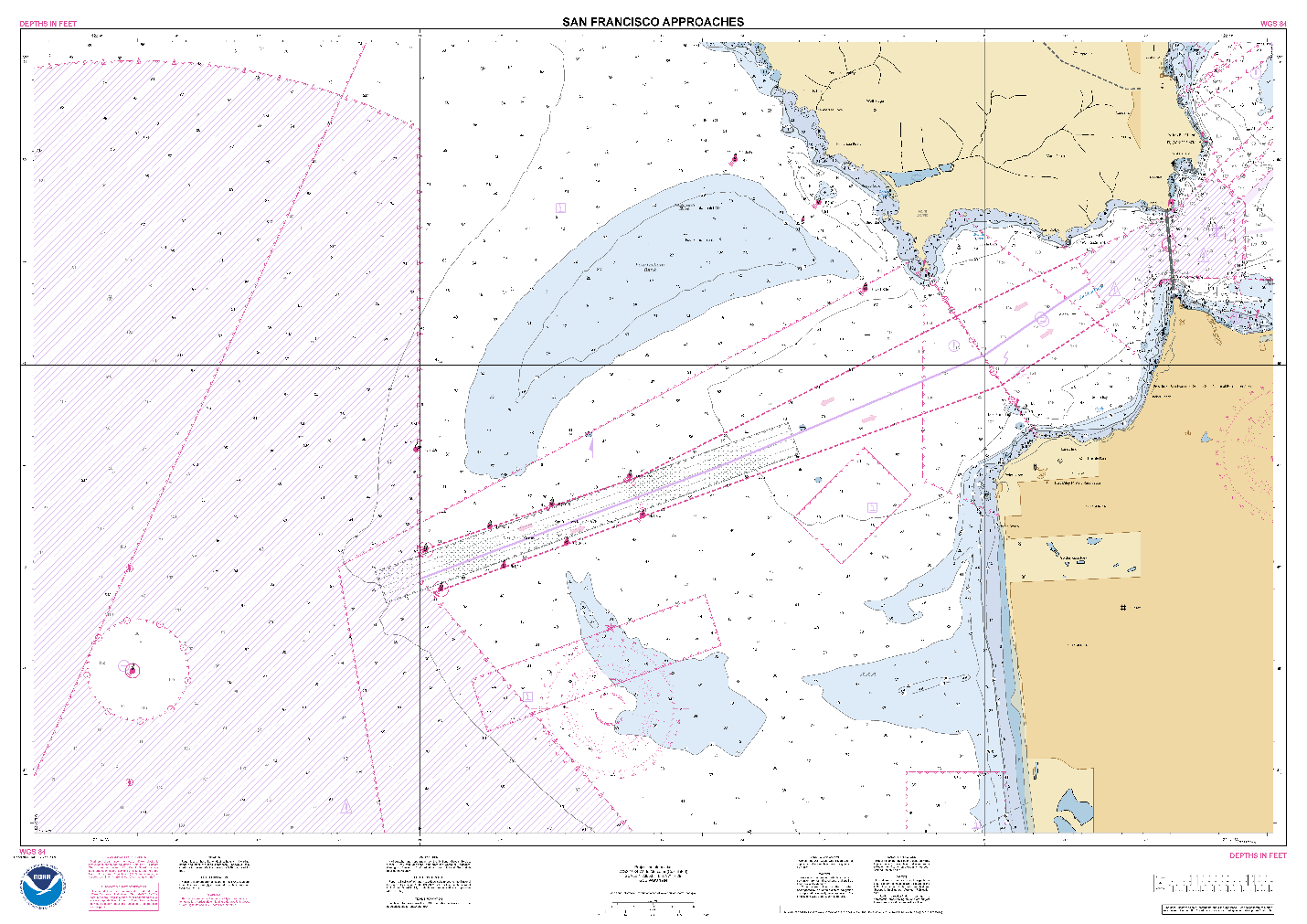 A User Guide is available to help users navigate the NOAA Custom Chart tool. NOAA is actively making improvements to the NOAA Custom Chart tool, and is interested in hearing about users' experiences and getting suggestions for additional enhancements. You can provide your input through the online ASSIST customer feedback tool.
Related to this release, check out the latest NOAA Ocean Podcast on the NOAA Custom Chart tool featuring Capt. E.J. Van Den Ameele, chief of NOAA's Marine Chart Division, discussing how the transition from paper charts will affect mariners, why electronic charts offer many advantages over paper, and the NOAA Custom Chart tool.